VW Golf IV 1.6

After driving my M3 for 3 years in the snow with all the ice and salt I decided to get a winter beater. After my search I ended up with a VW Golf IV which I picked up on the 18th February, 2005.



Below are pictures of the Golf taken on the next day under slight snowy showers.
>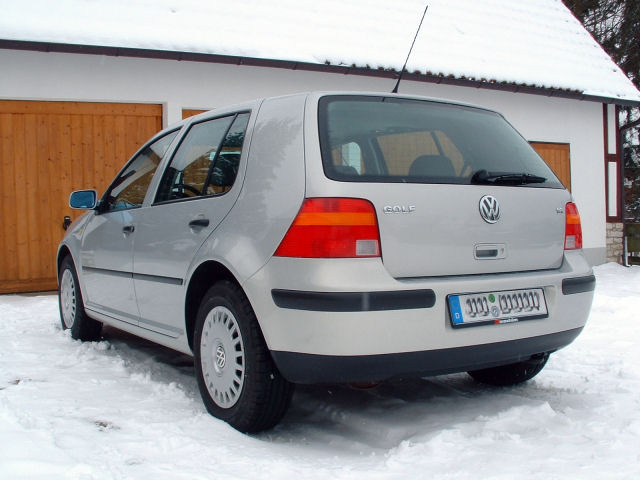 It was time to take the Golf to the Nordschleife so it could earn the respect and wear the 'ring sticker with pride ;-)

Nordschleife history:
26.05.2006 - 2 rounds under wet conditions.
27.05.2006 - 1 round on a dry track.
11.06.2006 - 1 round on a dry track. This was probably the last time the Golf goes on the 'ring.

29th October 2011, the day my Golf IV died. The gear box disintegrated on the autobahn while on my way to the Nurburgring to watch this years last VLN race.
I actually had a small fire in the engine compartment which I put out using the wet leaves.



I sold the car 2 days later. The Golf had over 171.000 km and it was time to get a another car.
Please comment in my Guest Book if you have any thoughts on the subject. Thanks.