The 2005 24h endurance race at the 'ring


Knowing that it was going to be very cold, very windy and a very wet day I decided to head out to the Nürburgring (300 miles one way) anyway's. I wanted to be part of witnessing the last time BMW would enter their M3 GTR's in a race because as after the 24h both cars will find a new place in a BMW museum.

The pictures where taken on Saturday on the grid and early parts of the race. I'm too lazy to sort and comment each picture. Nonetheless I hope you like them.


And the winner is.....

The Schnitzer/BMW M3 GTR's go out in a blaze of glory with a 1 and 2 finish!

Congrats to Boris Said for being the first American to win the 24h race on the 'ring after crossing the finish line on Sunday.

(I didn't take these pics)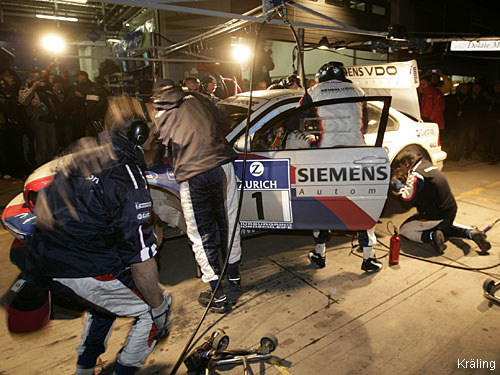 Please comment on my Guest Book if you have any thoughts on the subject. Thanks.